2023 Message from the President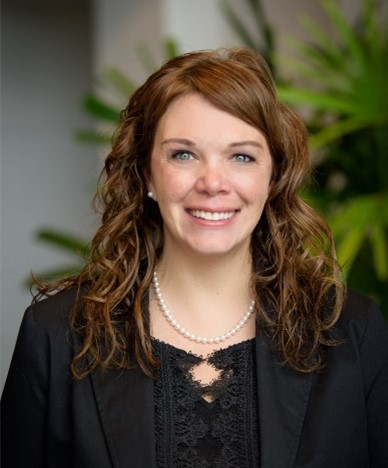 Welcome to 2023 – an exciting year for VASITE and for myself as your President. For those of you that do not know me, I am Kathryn Brown, the current VASITE President. I am a 2001 graduate of Virginia Tech and work currently as the traffic engineering department head of the JMT Virginia Beach office. I have been a member of VASITE for over 20 years and have met some of my very closest friends and professional colleagues through this great organization.
As the 2023 president, I have a few focus areas for this year:
New Website
The Board of Directors have been discussing upgrading our website platform for a while now. Welcome to our new website! We hope you find it easier to find the information you need.
New Logo
With a new website should come a new look! The Board has been working to update our VASITE logo to both better follow ITE standards as well as have a sleeker more modern look.
Young Members
If you are a young member, what training or networking can we integrate into our programs to make VASITE better for you?
Increased Gatherings
As we finally roll out of the days of quarantine, I have challenged each of my area representatives to host at least 2 gatherings in their area – in addition to our big meetings of course. This could include happy hour, sports games or other activities that allows us to meet and network without having to leave town. If you are interested in helping organize an event or have ideas where we could meet in your area, please reach out to me and I will put you in touch with your area's representatives!
Presentations
We can't have our technical meetings without technical content, so we will be calling on all of you to help! We will be doing a call for abstracts in the spring to present at our summer meeting – June 14-16. So please be thinking about any project, technical paper, technology advancement or general topic you think our group might find interesting! Remember, it is much easier to get your trip approved if you are presenting at the conference!
Awards and Nominations
The current board has been around for quite a while and we are looking for fresh folks with new ideas. Likewise, a lot of the VASITE awards go to folks we personally know because we do not get any outside nominations. We know you all have strong outstanding staff out there and we would love to recognize them! So please make it a priority to nominate and/or volunteer!
Finally, I just want to thank all of the current Board members for all of their help and dedication to the organization. We could not be who we are without you!
If you have any questions or ideas you would like to share, please reach out to me anytime on the Contact Us page.
Kathryn Brown
2023 VASITE President